Commercial Projects
Brown Shoe Company Inc. is a $2.5 billion global leader in the footwear industry, with more than 130 years of experience, passion and product innovation. They operate more than 1,300 Famous Footwear and Naturalizer retail stores across the United States, Canada and China. With the assistance of Craven Corporation, Brown Shoe Company Inc. has conducted a complete re-stack of the 14th, 15th and 16th floors at 156 West 56th Street. The new design incorporates, State of the Art show rooms, media wall, a feature stair connecting the 15th & 16th floors as well as conference rooms and a commercial office.

Cahill Gordon & Reindel LLP was founded in 1919 and quickly built a national reputation for excellence in the financial and corporate areas. Cahill has thrived for nearly a century by focusing on the most significant opportunities and complex challenges facing the top financial services firms and other multinational corporations. Craven Corporation has been contracted to coordinate the complete expansion of their New York offices; increasing their current space to 250,000 RSF at 80 Pine Street. The project consists of state of the art conferencing capabilities, detailed millwork throughout the space, custom partner offices, extensive security systems and supplemental air conditioning.
SGI-USA has selected Craven Corporation as the Project Managers for the upcoming SGI-USA Project. SGI-USA is currently housed at 7 East 15th Street, New York NY and is planning a 17,000 SF Center located in Brooklyn, to be constructed from the ground up. The proposed design of the current vacant lot will house a structure that will be approximately three/four stories; including a full cellar. Brooklyn will be the newest home of SGI-USA and Craven Corporation has been granted the task of insuring that the new structure reflects SGI-USA core values, passion and mission to manifest an environment that is green, tranquil and aware of its surroundings. The project will closely coincide with zoning restraints, community boards, board of appeals and the serenity of the surrounding neighborhood. 
Undertone combines the best creative, context, people and technology to create standout brand experiences that span the internet – and deliver results. With the assistance of Craven Corporation, Undertone has relocated their headquarters to a space located at 340 Madison Avenue. The new space incorporates an open floor plan with numerous break-out rooms and collaboration areas. The facility also encompasses a generous and modern eat-in gourmet kitchen, with capability to transform into a town hall meeting area for the entire company. Craven Corporation was also responsible for the coordination and management of the company assets being relocated their original home base to their new location.
LBi, a global digital marketing and technology agency, provides a full range of capabilities, including digital strategy, branded content, service design, media, CRM, technology, managed hosting and support services. The company employs over 1,500 professionals located primarily in the major European, American and Asian business centers. LBi retained Craven Corporation for the relocation of their NY headquarters located at 11 West 19th Street. The new space is approximately 52,000 RSF and offers expansion space for their growing business. The scope of work included custom executive offices, conference rooms; break out rooms, war rooms, and integrated workstations for various departments. The floors are connected by two signature staircases.
Founded in 1901, affiliates of The LeFrak Organization own an extensive portfolio of real property concentrated in the New York, Los Angeles, and London metropolitan areas.  The company focuses primarily on the residential and office sectors but affiliates also own significant hotel and retail assets.  With the assitance of Craven Corporation LeFrak's tenant– [ConEd] have moved into their new space located at 59-17 Junction Blvd. Corona, NY. The approximately 20,000 RSF facility boasts  an open floor plan, custom pantry millwork and supplemental air conditioning system.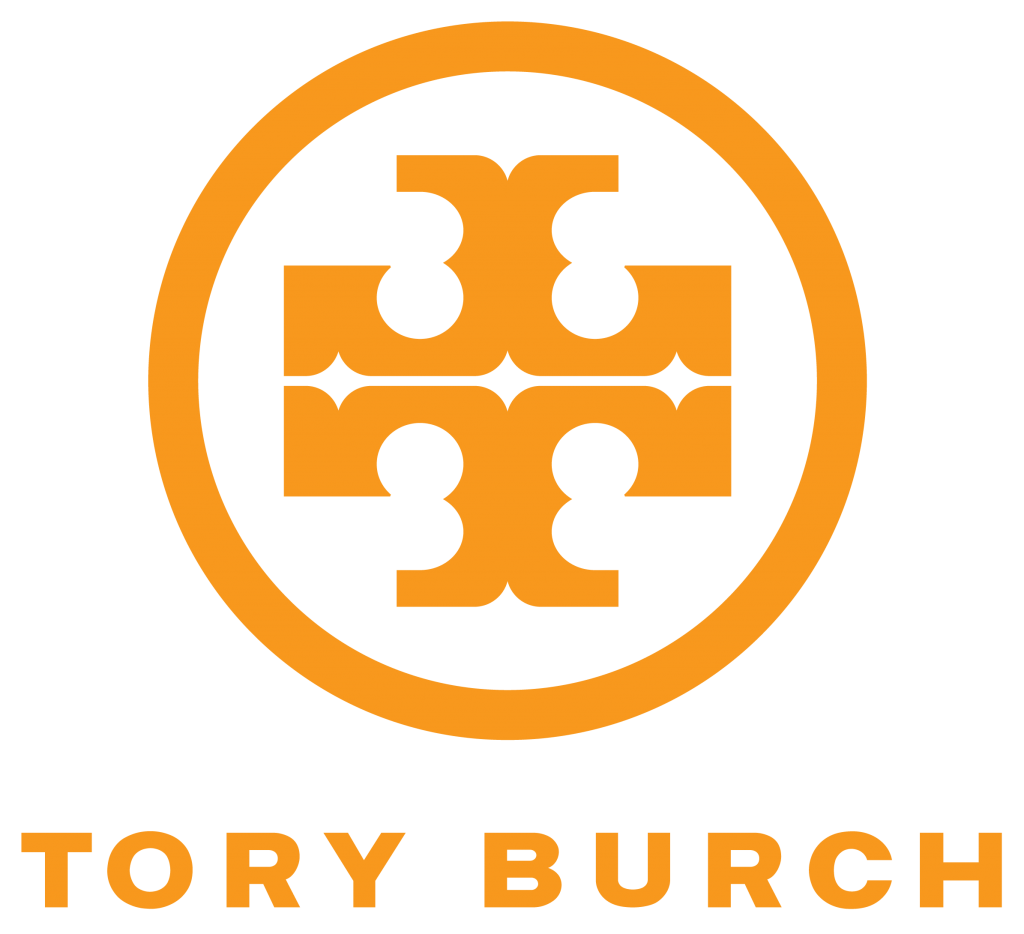 Tory Burch is a luxury lifestyle brand defined by classic American sportswear with an 
eclectic sensibility and attainable price point. It embodies the personal style and spirit of its CEO and designer, Tory Burch. Craven Corporation was  selected as the Project Manager for restacking of complex new corprate headcuqarters, located at 11 West 19th St. The scope of work entails executive conference rooms, a large feature stair, state of the art audio visual capabilities, and a new data center that will regulate numerous floors within the building. This project represents the first stage of restacking requested by Tory Burch.
FXCM is a retail on-line foreign exchange broker based in New York. It provides services through its own on-line trading platforms and through third party platforms. FXCM contracted Craven Corporation for full project management scope of services, which became critical to their move to a new 67,000 RSF corporate offices located on 55 Water Street. An extensive trading floor was constructed by utilizing the existing floor cell systems and overhead feeds. Craven Corporation was familiar with all the nuances of the space, since it had previously managed the construction former tenants in the space, almost 10 years earlier. The extensive project also included major supplemental air conditioning system integration, custom partner's offices, a state of the art conference center and server room, with UPS backup.
Sandler O'Neill a prestigious New York City based Investment Banking firm that provides a full suite of banking services, including merger and acquisition advisory, capital markets, fixed income and equity trading and sales was previously located in the World Trade Center. On September 11, 2001 the firm lost 66 of its 171 Principals and employees in the terrorist attacks that destroyed the World Trade Center. A new 75,000 RSF office located at 1251 Avenue of the Americas 6th and 7th floor completed constructed with the diligent management of Craven Corporation. Their new headquarters includes custom millwork partner offices, associates offices, a large scale trading area with UPS backups, internal stair, war rooms, multiple conference rooms and a large multi-purpose room. Craven Corporation was also thoroughly involved with the coordination of the high end audio visual equipment and electrical data integration throughout the space.
First Reserve Corporation – LEED Certified
First Reserve Corporation, a leader in the private equity industry who specializes in acquiring energy infrastructure continues to utilize Craven Corporation as their go to Project Manager.  First Reserve has completed the third phase of their expansion project to their interior offices in Greenwich Connecticut. At the completion of the construction, First Reserve is the sole occupant of the building that incorporates a high-end design that is consistent with First Reserve's other offices located in London, England and Houston, Texas.  Included in the project was a total upgrade of the firm's audio visual and video conferencing capabilities; which was meticulously managed by the Craven Team to ensure optimal performance.  The main board rooms and conference rooms have state-of-the-art video conferencing capabilities that are compatible with Apple based software. The project was recognized by USGBC as a Certified LEED project.
The Atlantic Philanthropies – LEED Gold
The Atlantic Philanthropies chose Craven Corporation as Project Manager for their relocation project. The Atlantic Philanthropies is a limited-life foundation that is committed to spending its entire multibillion-dollar endowment in order to make lasting changes in the lives of disadvantaged and vulnerable people. Craven Corporation assisted The Atlantic Philanthropies with their due diligence in selection of their new space, and through to the planning, construction and move in. The project consisted of approximately 40,000 RSF of new corporate facilities along with and expansion space on the floor below of approximately 10,000 RSF. In addition, with Craven Corporations guidance the Atlantic Philanthropies converted the roof set back and created a multi-use outdoor area that created a unique working environment. The Atlantic Philanthropies obtained a LEED Gold
Dresdner Kleinwort Wasserstein (DrKW) operates as the investment banking division of Germany's Dresdner Bank AG. The company offers its corporate, government, and institutional clients a variety of capital markets products and services.  In 2001, Dresdner Bank acquired Wasserstein Perella & Co. and folded it into Dresdner Kleinwort's operations. DrKW became a member of the world's fourth-largest financial institution later that year when Dresdner Bank merged with the Allianz Group. Craven Corporation completed a full range of project management services for Dresdner Kleinwort Wasserstein's corporate offices at 1301 Avenue of the Americas in New York City.  Following a corporate reorganization, the client commenced a general upgrade, improvement and restacking program for approximately 300,000 RSF of office space.  On the strength of our reputation, Craven Corporation was hired to oversee and complete the implementation of this program. A large Data Center was constructed to support the office space. The IT rooms required redundant AC units to support the networking systems. Our Property Management background was crucial in the success to transition the firm's in-house staff. Craven Corporation was also instrumental in obtaining $1,000,000 in landlord work allowance previously withheld from the tenant, thus providing our client a "return on investment".  This project was performed in five (5) departmental phases, which included: IT, Operations, Finance, Credit/Risk, and Administration. 
Kronish Lieb Weiner & Hellman LLP represents hundreds of clients in a wide range of industries from offices in nine major commercial markets. Their business and litigation practice reaches across a broad array of dynamic sectors, including technology, life science, clean tech, real estate, financial services, retail and energy, with 650 attorneys through the U.S. 
Craven Corporation was selected for the expansion and upgrade project for the prestigious 140,000 RSF New York City law firm located at 1114 Avenue of the Americas.  This project included the complete construction of a new floor and renovation work to existing space, as well as new modern communication and audio/visual systems, which included a 24-hour/7-day a week supplemental air conditioning system and a new multipurpose conference/training room.  Services for this project include: due diligence on existing systems, consultant selection, contract negotiations, re-stacking coordination and construction administration.

Financial Guaranty Insurance Company(FGIC) a monoline bond insurer established in 1983 retained Craven Corporation to provide project management services for the re-stack of over 100,000 RSF of corporate interior space at their New York Headquarters located at 125 Park Avenue. Craven Corporation's responsibilities included the management of construction for two new base floors, as well as the modifications to their two existing floors. In dealing with the logistics of the various departments already occupying space, a multi-phasing strategy was implemented by Craven Corporation; whereby the new floors were constructed first. Upon their completion of the additional square feet, the existing floors were upgraded as well.  The project scope included a cafeteria as well as a custom millwork library that had the ability to sponsor company meetings were the entire firm could be together in one room. The scope of work also included the construction of new custom executive areasconfrence rooms and audio visual systems.
 Bowne, a global provider of integrated communications designated Craven Corporation for their project management needs. Founded more than 150 years ago, the company works collaboratively with more than 60,000 customers worldwide to develop custom communications solutions. Craven Corporation successfully completed the relocation of Bowne & Co.'s corporate office in Chicago.  This sensitive 120,000 RSF corporate headquarters relocation from a company-owned 19th century land marked property to a newly leased modern, state-of-the-art corporate facility was completed on schedule and under the $5 million budget.  Our involvement with Bowne began one year prior to the actual signing of the lease.  Bowne utilized Craven's expertise in deciding whether to buy, renovate or lease a new facility, as well as in assisting with their lease negotiation.
The century old Bowne & Co. made the difficult decision to move their New York headquarters from 345 Hudson Street in New York City, where they had been occupants for nearly five decades.  Based upon the success of their relocation project in Chicago, once again Bowne looked to Craven Corporation for leadership on this high profile assignment.  From site selection through lease negotiation, Craven Corporation guided and managed the process, which led to closing the deal for Bowne at 55 Water Street in New York City for over 200,000 RSF. Craven Corporation provided comprehensive full scope project management service.
Reservoir Capital Group is a privately held investment firm with a flexible opportunistic investment approach. Reservoir invests directly in both public and private markets, as well as in partnership with investment teams through the creation of hedge fund and private equity firms. Reservoir currently has over $5 billion of capital under management.
Craven Corporation completed the re-stacking of their corporate offices located on the top floors of 650 Madison Avenue as there Project Manager and team leader. The project included the complete demolition of the tower floors which were then reconstructed to include trading desks/trading floors, dedicated floors for their conferencing center as well as the construction of their advanced data center which houses the infrastructure needed to connect their numerous floors and functions.

Fieldpoint Private Bank & Trust offers clients access to a unique combination of customized private banking, highly responsive business banking, boutique investment management, innovative trust solutions and personalized family office services. 
With the leadership of Craven Cooperation, Fieldpoint Bank has moved its headquarters to New York from Greenwich Connecticut; to a 10,000 RSF state of the art facility located on Park Avenue. Their new headquarters include deluxe millwork partner offices, custom associate's offices, a vault and high end security system. A fully integrated conference rooms with audio visual capabilities has also been integrated.
Seamless North America (formerly Seamless Web) is an online food ordering web site and suite of mobile apps that allows users to order food for delivery and takeout from restaurants. The company retained Craven Corporation to manage the construction of its new and innovative location at 1065 Avenue of Americas on the 15th floor. Craven Corporation was responsible for the management of services such as: bid analysis, award of construction manager contract, phasing/logistics, contract negotiation, construction supervision, change order management and overall project administration. The project entailed open floor plan with a multipurpose conference room, supplemental air conditioning system, condenser installation on the roof and state of the art weather wall screen that has been installed in the entrance of their corporate space. A fully functioning kitchen has also been installed.
Eton Park Capital Management, L.P. is a privately owned hedge fund sponsor. The firm typically provides its services to pooled investment vehicles. It invests in the public equity, fixed income, and alternative investment markets across the globe. Eton Park Capital Management retained Craven Corporation to provide project management services for construction of its 62,000 RSF offices located at 399 Park Avenue. The hedge fund is leasing the entire 10th floor for their New York headquarters, includes general office areas, state of the art trading facilities and conference and support areas. The design also includes an extensive Data, IDF and UPS room that help sustain the companies trading operations. The IDF rooms include ceiling hung air conditioning units with leak detection systems. The UPS and Data Center required vertical floor mounted air conditioning units to meet the required loads of the sensitive equipment. In addition, the UPS power required a connection to an emergency generator located in another building.
Other Projects
400 Capital Management LLC

12 East 49th St.; New York, NY

4D Security Solutions

111A Corporate Blvd., South Plainfield, NJ

Air China Limited

Alvarez & Marsal

485 West Broadway, Long Beach, NY

600 Lexington Avenue, New York, NY

American Express

World Financial Center, New York, NY

40 Wall Street, New York, NY

101 East 52nd Street, New York, NY

1120 Avenue of the Americas, New York, NY

420 Lexington Avenue, New York, NY

880 Third Avenue, New York, NY

200 Vesey Street, New York, NY

900 Lanidex Plaza, Parsippany, NJ

 

 

Bachner Tally Polevoy, LLP

  380 Madison Avenue, New York, NY

Bahia

  375 Park Avenue, New York, NY

Barnes & Noble.com

  76 Ninth Avenue, New York, NY

Broadway Partners

1 Penn Plaza,  New York, NY

Dial Global

220 West 42nd St. New York, NY

 

 

Cooley Godward Kronish, LLP

1114 Avenue of the Americas, New York, NY

CVC Capital Partners

712 Fifth Avenue, New York, NY

DoubleClick

450 West 33rd Street, New York, NY

250 Brannan Street, San Francisco, CA

2 Prudential Plaza, Chicago, IL

12396 Grant Street, Thornton, CO

33 Wigmor Street, London, England

 

Euro RSCG Worldwide

350 Hudson St., New York, NY

Fensterstock & Partners LLP

100 Broadway, New York, NY

FundCore Financial Group

1 World Financial Center, New York, NY

Galleon Management

135 East 57th Street, New York, NY

Gerson & Gerson

100 West 33rd Street, New York, NY

Goldman Sachs & Co.

 

 

                 

1 NY Plaza, New York, NY

85 Broad Street, New York, NY

1 Pierrepont Plaza, Brooklyn, NY

 

 

InMotion

100 Broadway, New York, NY

Kenyon & Kenyon, LLP

LinkShare Corp.

One Broadway, New York, NY

215 Park Avenue South, New York, NY

Litman Kaufman, LLP

45 Broadway, New York, NY

Michael J. Fox Foundation

498 7th Avenue, New York, NY

Morgan Stanley

1 Pierrepont Plaza, Brooklyn, NY

1221 Avenue of the Americas, New York, NY

1585 Broadway, New York, NY

750 7th Avenue, New York, NY

Pivotal Labs Inc.

Spin Media; LLC

841 Broadway, New York, NY

408 Broadway; New York, NY

Sovereign Wealth Fund

335 Madison Ave. New York, NY

 

Trinity Real Estate

75 Varick Street, New York, NY

200 Hudson Street, New York, NY

74 Trinity Place, New York, NY

Tory Burch, LLC

11 West 19th, New York, NY

Venrock

530 Fifth Avenue, New York, NY

Watson Farley, LLP

380 Madison Avenue, New York, NY

Wilk Auslander LLP

1515 Broadway, New York, NY

Wilson Elsner, LLP

150 East 42nd Street, New York, NY